In the ever-evolving world of modern business, one truth remains: change is the only constant. 
Especially within industries at the crossroads of health and technology, such as the nutraceuticals sector. 
Advancements in this field are not only transforming how we approach wellness but also reshaping the very frameworks that underpin financial transactions. 
For those unfamiliar with the term, nutraceuticals blend nutrition and pharmaceuticals, representing a rapidly expanding sector that encompasses dietary supplements, functional foods, and medicinal products. 
According to a recent report, the Global Nutraceutical Market was valued at $382.51 billion in 2022 and is expected to reach a whopping $722.49 billion by 2028. 
This meteoric growth has propelled the industry into new frontiers, most notably in payment processing.
If you're involved in the nutraceutical industry, it's important to understand how the sector's financial ecosystem operates. 
Payment processing, in particular, plays a pivotal role. 
But why is it so important? 
And what should you know about it? 
In this guide, we'll walk you through nutraceutical payment processing and suggest strategies to ensure your transactions are as efficient, transparent, and cost-effective as possible.
How GETTRX Can Help with Nutraceutical Payment Processing
Often faced with complex payment processing scenarios due to the specific nature of their products, nutraceutical companies require a partner that offers simplicity, flexibility, and transparency. 
GETTRX is not just another payment gateway; it is a financial technology partner that understands the nuances of the nutraceutical industry. 
It offers transparent billing and competitive rates to help you easily navigate the payment processing landscape. 
Moreover, it's backed by the industry's best customer service, providing peace of mind and robust technological offerings.
Our 'ZERO' product, an innovative solution that charges only $29/month, is a testament to the company's commitment to affordability and transparency. 
By eliminating every other processing fee, ZERO allows nutraceutical businesses to focus more on their core operations and less on financial logistics.
It's time for your nutraceutical business to embrace the fintech revolution. Explore the possibilities with GETTRX. 
Let's make your payment processing a breeze, not a burden.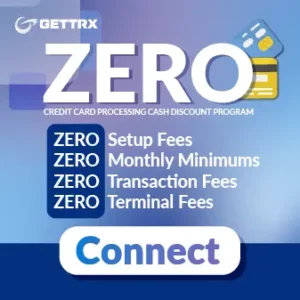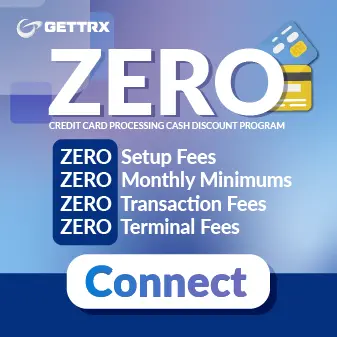 Key Takeaways
Payment processing is an essential component of any online business, involving several stages and key players such as payment gateways, merchant accounts, and payment processors.

Nutraceutical credit card processing requires a specialized merchant account due to the high-risk nature of the industry, stemming from regulatory scrutiny, high chargeback rates, and business model risks.

Applying for a high-risk merchant account requires careful preparation, including providing detailed business, personal, and financial information, setting up a professional website, and navigating the underwriting process.

Businesses can mitigate the risks associated with the nutraceutical industry by maintaining transparent practices, implementing robust fraud prevention measures, managing chargebacks effectively, streamlining shipping, diversifying payment processing solutions, and partnering with high-risk experts.

Finding a trustworthy merchant account provider involves seeking expertise in high-risk industries, transparent pricing, robust security measures, excellent customer support, positive reviews, tailored payment solutions, efficient application process, and scalability.
What are the Stages of Payment Processing?
The payment processing journey may seem complex, but it can be broken down into manageable, understandable stages. Each phase plays a unique role in ensuring funds successfully move from your customer's account to yours. 
Let's walk through the process together.
1. Transaction Initiation: 
This is where it all begins. Your customer purchases a nutraceutical product from your online or physical store and proceeds to checkout. 
They present their credit or debit card information for payment, initiating the transaction process.
2. Data Collection: 
Once the transaction is initiated, the next stage involves collecting the customer's payment information. This data is securely captured by a payment gateway which acts as a conduit between the merchant and the processing network. 
At this stage, the payment gateway must have robust security measures to protect sensitive data from breaches.
3. Authorization: 
After capturing the payment details, the payment gateway sends this information to the payment processor. The payment processor, in turn, contacts the customer's card issuing bank to ensure the card is valid and has sufficient funds. This stage is known as authorization.
4. Order Fulfillment: 
Once authorization is obtained, the payment is approved, and the customer's order can be fulfilled. For online businesses, this typically involves sending a confirmation email to the customer and preparing the product for shipping.
5. Clearing and Settlement: 
This is the final stage of the process. The card-issuing bank sends the funds to the merchant's bank, completing the transaction. A record of the transaction is then sent to the payment processor, who updates the merchant's account to reflect the successful transaction. 
By taking note of each payment processing stage, you'll gain a clearer picture of your money's journey. 
This knowledge equips you to make informed decisions when choosing a payment gateway and processing system, ensuring you opt for a solution that offers transparency, affordability, and security. 
How Payment Processing Systems Work
Three key participants work together regarding payment processing systems to ensure this unified experience: the payment gateway, merchant account, and payment processors. 
To Further breakdown;
Payment Gateway 
A payment gateway is a digital bridge that transports vital information from the point of sale to the payment processor. 
Customers enter their credit or debit card details when they place an order on your nutraceutical website. The payment gateway takes this sensitive information, encrypts it, and securely transmits it to the payment processor. 
Apart from the obvious function of facilitating transactions, payment gateways also perform essential roles such as:
Fraud Detection:

Through advanced algorithms and security measures, a payment gateway can help detect and prevent fraudulent transactions.

Currency Conversion:

Payment gateways can automatically handle currency conversion for international businesses, allowing you to accept payments worldwide.

Authorization:

Payment gateways confirm whether a customer's payment method is valid and has sufficient funds to cover the transaction cost.
An ideal payment gateway ensures your transactions are processed swiftly and securely, with added protection against fraud. 
It's the first checkpoint in the payment processing journey, making it a fundamental element of your e-commerce operation.
Merchant Account
A merchant account is a special type of bank account that holds funds from card transactions until they're transferred to your regular business bank account. This process usually takes a few days, during which the merchant account acts as a holding area.
The funds are first transferred to the merchant account after processing a transaction. From there, the funds are batch-processed and moved to your business account. 
The time it takes for the money to move from the merchant account to the business account is called the 'settlement period.'
Payment Processors
Payment processors, often termed 'merchant services,' form the backbone of the payment ecosystem. 
They manage the transaction process by liaising between the merchant, payment gateway, customer, card networks, and banks. 
The payment processor's duties include:
Transaction Management:

Payment processors ensure every transaction is smoothly executed from authorization to settlement.

Security:

They employ robust security protocols to protect sensitive payment data throughout the transaction process.

Compliance:

Payment processors ensure all transactions comply with industry standards and regulations, including the Payment Card Industry Data Security Standard (PCI DSS).

Fee Collection:

They collect various fees associated with the transaction process, including interchange fees, assessment fees, and service fees.
The ability to facilitate secure, efficient online transactions is a cornerstone of any successful online business, and knowing how these systems work can help you choose the best solutions for your specific needs.
In its simplest form, nutraceutical credit card processing refers to the ability of a nutraceutical business to accept and process credit card payments from customers. 
It's the heart of any e-commerce operation, enabling businesses to capture and capitalize on online sales. 
However, this isn't a one-size-fits-all process, and the unique characteristics of the nutraceutical industry necessitate specialized credit card processing solutions.
Let's take an in-depth look at what you need to know.
Understanding the High-Risk Label
The nutraceutical industry is often categorized as "high-risk" by payment processors and banks. 
This classification isn't necessarily a reflection of the business's financial health but rather an indication of the increased potential for chargebacks, legal considerations, and regulatory changes that the sector faces.
The "high-risk" label can complicate obtaining a merchant account to accept credit card payments. 
Many traditional banks and payment processors may hesitate to serve high-risk businesses due to the perceived financial uncertainty. 
Understanding this designation is the first step in navigating credit card processing in the nutraceuticals sector.
Finding a Suitable High-Risk Merchant Account Provider
While the high-risk classification may present some challenges, you can still secure a solid solution for credit card processing. 
There are merchant account providers that specialize in high-risk industries, including nutraceuticals. 
These providers understand the sector's unique needs and offer tailor-made solutions to ensure your business can smoothly accept credit card payments.
Fraud Prevention
The online nature of many nutraceutical businesses, combined with the high-ticket value of some products, makes the industry a potential target for credit card fraud. 
Investing in a payment processor with robust security measures and fraud prevention tools is essential. 
Look for features like secure customer data management, CVV verification, and address verification services (AVS).
Regulation Compliance
In the nutraceutical industry, adhering to regulatory standards is critical. This also extends to payment processing. 
Ensure your chosen payment processor complies with the Payment Card Industry Data Security Standard (PCI DSS). 
This set of security standards ensures that all companies that accept, process, store, or transmit credit card information maintain a secure environment, safeguarding the customer and merchant from potential breaches.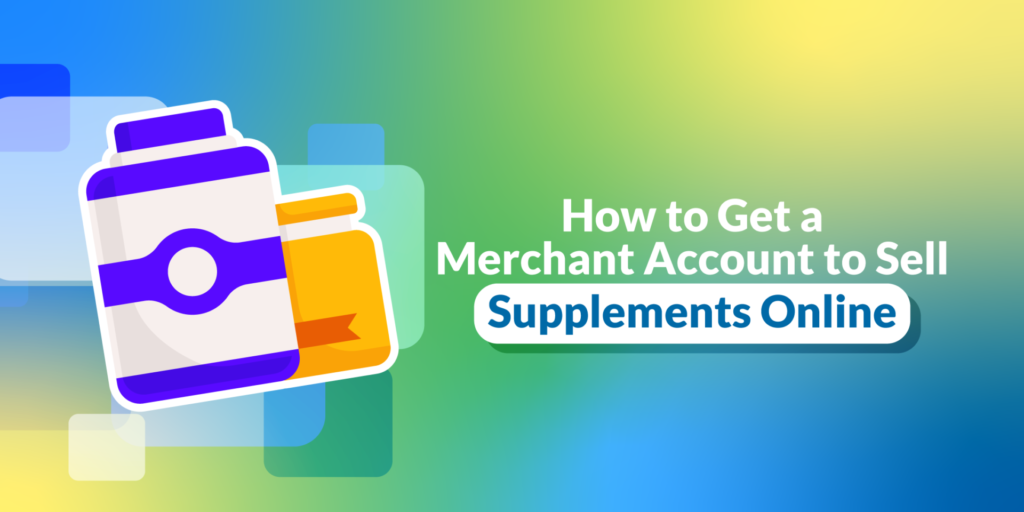 How to Get a Merchant Account to Sell Supplements Online
When it comes to selling supplements online, one of the key steps towards setting up your e-commerce infrastructure is acquiring a merchant account. 
A merchant account is a type of bank account that enables businesses to accept and process digital payments, such as credit and debit card transactions.
Getting a merchant account involves:
1. Understand Your Business Needs
Before diving headfirst into the application process, assess your business needs. 
Ask yourself questions like: 
How many transactions do I anticipate processing each month? 

Which countries will my customers come from? 

Which payment methods do I want to accept (credit card, debit card, digital wallet)? 

What level of customer service do I expect from my merchant service provider? 
The answers to these questions will inform your choice of a merchant account provider and help you select a service that aligns with your business objectives.
2. Prepare Your Business Documents
To set up a merchant account, you must provide various documents verifying your business and identity. These typically include:
A valid government-issued identification, such as a passport or driver's license.

 A bank letter or a pre-printed voided check.

Business licenses or registration documents.

Your latest processing statements if you've previously had a merchant account.

Supplier agreements to verify your product's legitimacy.
Gather these documents to expedite the process and be ready when the provider requests them.
3. Apply with a High-Risk Merchant Account Provider
Since the nutraceutical industry is often categorized as high-risk, applying with a provider specializing in high-risk merchant accounts increases your chances of approval. '
These providers understand the intricacies and challenges of high-risk industries and offer tailored solutions to meet your needs.
Fill out the application form the merchant account provider provided, including all the details about your business. 
This will typically include information about the types of products you sell, your sales volume, and your business's operational details.
4. Underwriting Process
Once you submit your application, the merchant account provider begins underwriting. 
They'll evaluate your application based on various criteria, such as credit history, financial stability, and the nature of your business. 
This process allows the provider to assess the risk associated with your account.
To increase your chances of approval, ensure you provide accurate, complete information on your application. 
If you've had previous merchant accounts, maintain a good record with low chargeback ratios. 
Also, keep your website professionally designed, displaying clear terms of service, refund policies, and contact information.
5. Set Up Your Merchant Account
Once your application is approved, you can set up your merchant account. Your merchant services provider will guide you through this process. They'll help you integrate the merchant account with your online store, ensuring seamless payment processing. 
Test the system thoroughly before going live to ensure your customers experience smooth, hassle-free transactions.
6. Monitor and Manage Your Merchant Account
Setting up your merchant account is still ongoing. Monitor and manage your account effectively to maintain good standing with your merchant services provider. 
This includes regularly reviewing your account statements, managing chargebacks effectively, and adhering to the terms of service outlined by your provider.
Establishing a merchant account to sell supplements online is a significant step in growing your nutraceutical business. 
While the process can be complex, it can be a smooth journey with due diligence, the right partner, and a clear understanding of your needs. 
Why Use a Nutraceutical Industry Merchant Account?
Given the unique challenges and opportunities in the nutraceutical industry, having a merchant account tailored specifically to your business's needs remains important. 
Here are the key reasons why a nutraceutical industry merchant account is the smart choice for your supplement business:
Specialized Understanding of Your Business
Standard merchant accounts need to comprehend the complexities and unique challenges of the nutraceutical sector.
On the other hand, nutraceutical merchant accounts are designed to cater to your industry, taking into account the regulatory nuances, high chargeback rates, and specific customer behaviors associated with the sector. 
These accounts are offered by payment processors that understand the nutraceutical industry's workings in-depth.
Efficient Chargeback Management
The nutraceutical industry often experiences higher chargeback rates due to the nature of the products and the risk of customer dissatisfaction.
A specialized nutraceutical merchant account includes services to mitigate chargebacks and manage disputes efficiently. 
This is critical in maintaining the health of your merchant account and ensuring the longevity of your business.
Secure and Reliable Payment Processing
When it comes to payment processing, security is paramount. Nutraceutical merchant accounts, offered by specialized payment processors, utilize top-tier security measures. 
They adhere to PCI-DSS standards and employ fraud detection and prevention techniques to ensure safe transactions.
Multi-Currency and International Support
If you're looking to sell your products globally, a nutraceutical merchant account will be an ideal choice. These accounts often provide multi-currency support, allowing you to accept payments in various currencies and expand your business reach.
Seamless Integration
Whether you're using Shopify, WooCommerce, or any other e-commerce platform, a nutraceutical merchant account can seamlessly integrate with your existing setup. This saves you the hassle of a major overhaul of your payment infrastructure.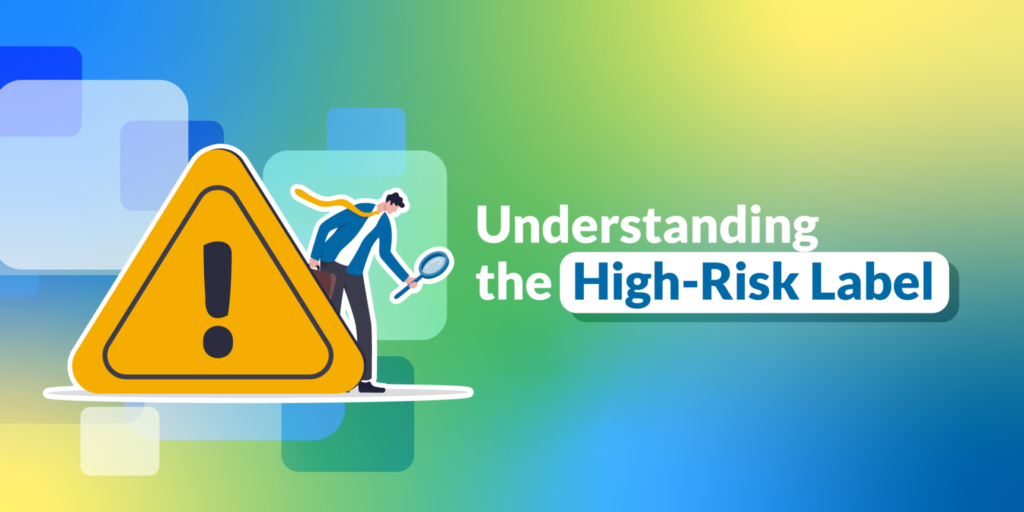 Reasons for Nutra Being Labeled High Risk
As discussed earlier, the nutraceutical industry is often classified as 'high risk.' 
Several key factors contribute to this classification and directly influence your ability to obtain a merchant account and process customer transactions. 
These factors are as follows;
1. Regulatory Challenges
The nutraceutical industry finds itself in a peculiar place regarding regulations. 
As providers of products that straddle the line between food and medicine, like dietary supplements, herbal extracts, and functional food, the Nutra industry isn't subject to the same FDA approval process as pharmaceutical companies.
However, the products must still comply with certain FDA regulations related to product safety, marketing claims, and manufacturing processes.
This creates a unique regulatory minefield that companies need to navigate carefully. 
A misstep can lead to severe repercussions, including product recalls, regulatory fines, or legal action. 
For payment processors, these potential outcomes contribute to the uncertainty and risk associated with the Nutra industry, hence the high-risk label.
2. High Chargeback Rates
A significant challenge in the nutraceutical sector is the frequency of chargebacks—situations where a customer disputes a transaction, causing the merchant's bank to refund the money. 
Chargebacks can occur for several reasons, ranging from customer dissatisfaction with a product or service, to fraudulent transactions, to simple miscommunication or misunderstanding about billing.
Chargebacks can be more frequent in the Nutra industry due to various factors. 
For instance, customers might need help to experience the desired health benefits from a product, leading to dissatisfaction and a subsequent chargeback request. 
Also, confusion about product ingredients or potential side effects can spark disputes,
As high chargeback rates can be costly for merchant account providers and indicate potential quality or customer service issues, industries with high chargeback rates are often labeled as high risk.
3. The Complexity of Recurring Billing Models
Recurring billing or subscription models are quite common in the Nutra industry. Customers sign up to receive regular shipments of a product, with their credit card being automatically charged monthly. 
While this model offers several advantages for businesses, it can also increase the risk of chargebacks.
Sometimes, customers may need to remember their subscription or have trouble canceling it, leading to unexpected charges and potential disputes. 
Additionally, if a customer's credit card is compromised and used to sign up for a subscription fraudulently, the real card owner may initiate a chargeback. 
For payment processors, this increases the perceived risk associated with businesses that rely heavily on recurring billing models.
4. High Average Transaction Value
Nutra products often come with a high price tag due to the cost of ingredients, research, and production. This leads to a higher average transaction value compared to other industries. 
While this may seem advantageous at first glance, it presents additional risk from the payment processor's perspective.
In the case of a chargeback or a refund, a higher transaction value means a higher amount of money that needs to be returned. 
This elevates the potential financial risk for the processor, contributing to the Nutra industry's high-risk classification.
5. International Regulations and Shipping Complications
Many Nutra businesses operate internationally, shipping products to customers around the globe. While advantageous in terms of potential market size, this global reach also introduces additional layers of complexity and risk.
Each country has its own set of regulations regarding the import and use of Nutra products. These regulations can change with little notice, potentially affecting a business's ability to sell in certain markets. 
Complications or delays in international shipping can also lead to customer dissatisfaction and increased chargebacks. 
For payment processors, these added complexities contribute to the overall risk profile of Nutra businesses.
Despite these challenges, the Nutra industry continues to grow and thrive. Understanding the factors contributing to the high-risk label allows businesses to make informed decisions and implement strategies to mitigate these risks. 
This may involve improving customer communication, investing in high-quality product development, or adopting transparent billing practices to reduce the likelihood of chargebacks.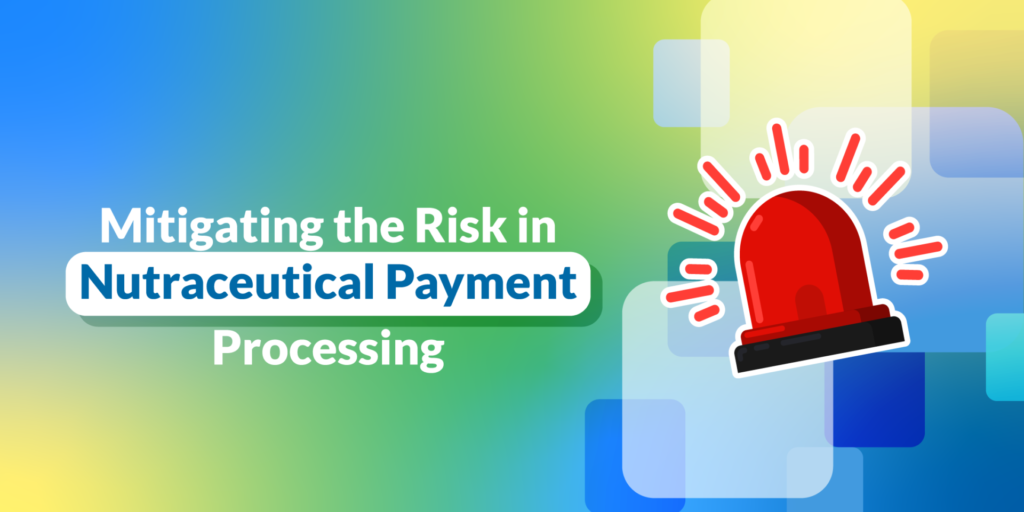 Mitigating the Risk in Nutraceutical Payment Processing
Classifying the nutraceutical industry as high-risk does not mean operating a successful and profitable business is impossible.
 In fact, quite the contrary. With the right risk mitigation strategies in place, businesses can thrive and prosper in the dynamic and rapidly growing nutraceutical sector.
 Here are some strategies that businesses can adopt:
1. Maintain Transparent Business Practices
One of the most effective ways to mitigate risk is to maintain transparency in all your business practices. 
This includes clear communication about your products, their ingredients, the pricing structure, and any terms and conditions attached to the purchase.
Product Descriptions:

Clearly detail what each product contains, how it should be used, and what benefits it offers. Avoid making unfounded health claims that could draw regulatory scrutiny or lead to customer disputes. 

Pricing and Terms:

Be transparent about your pricing structure and ensure all costs are clearly outlined during checkout. If you operate a subscription model, ensure your customers understand the terms and clearly explain how they can cancel their subscription if needed.
2. Implement Robust Fraud Prevention Measures
Implementing advanced fraud detection and prevention measures can significantly lower your risk profile. This could include using a secure and reliable payment gateway, implementing two-factor authentication, and regularly updating and patching your e-commerce software to prevent cyber-attacks.
3. Establish a Chargeback Management Strategy
Given the high chargeback rates in the nutraceutical industry, having a strategy to manage and reduce chargebacks is crucial. 
This includes proactive measures such as excellent customer service, prompt dispute resolution, and clear descriptors on billing statements to avoid confusion.
Additionally, consider partnering with a payment processor that offers chargeback prevention and management services. 
These services can alert you to chargebacks before they happen, allowing you to issue a refund and avoid the chargeback altogether.
4. Streamline Shipping and Fulfillment
Many chargebacks result from issues related to shipping and fulfillment, such as late delivery or damaged items. 
Invest in reliable shipping partners to avoid this and ensure your fulfillment process is efficient and accurate. 
Providing customers with tracking information can also help reduce disputes related to delivery.
5. Build a Solid Business History
A solid history of good business practices, low chargeback ratios, and stable revenues can help mitigate the high-risk label. 
When assessing your risk level, payment processors and banks will examine your business history. 
Thus, the longer and more consistent your positive track record, the better your chances of securing favorable payment processing terms.
7. Partner with High-Risk Experts
One of the best strategies to mitigate risk is to partner with experts in high-risk merchant services. These providers understand the unique challenges of the nutraceutical industry and offer tailored solutions to help you with the complexities.
Applying for a High-Risk Merchant Account
Obtaining a high-risk merchant account is crucial if your business operates in the nutraceutical industry. 
However, the application process can seem daunting, especially if you're new to the industry or have previously had an application rejected.
To streamline the whole process, here's how you can apply:
1. Gather Your Business Information
The first step in applying for a high-risk merchant account involves gathering all the necessary documentation about your business. 
This will typically include:
Business License:

A copy of your business license or registration confirming your business's legal existence.

Bank Statements:

Recent business bank statements, typically for the last three to six months.

Processing Statements:

If you've been processing credit card transactions, you must provide statements for the past three to six months. These should show your chargeback ratios, refund rates, and processing volume.

Business Plan:

A comprehensive business plan that outlines your business model, marketing strategy, target market, and financial projections.

Product Information:

Detailed information about your products, including ingredients, usage instructions, and pricing.
2. Prepare Your Personal Information
In addition to business information, you'll also need to provide personal information about the business owner or primary stakeholder. This includes:
Full legal name

Contact information

Social Security number

Date of birth

Percentage of ownership
2. Choose the Right Payment Processor
Not all payment processors are equipped to handle the risks and challenges associated with the nutraceutical industry. 
You'll want to choose a processor that specializes in high-risk merchant accounts and understands the unique needs of your business. 
Do your research, ask questions, and make sure you're comfortable with their fees, contract terms, and level of customer support. 
Pay particular attention to how they handle issues like chargebacks and fraud prevention.
3. Complete the Application Form
You must complete their application form once you've chosen a payment processor. 
This will typically require the information you gathered in step one, plus details about your anticipated processing volumes, average transaction sizes, and return policy.
Remember to be truthful and comprehensive in your application. Payment processors need a clear understanding of your business to accurately assess the risk and set appropriate terms for your merchant account.
4. Submit Your Application and Wait for Underwriting
After submitting your application, the payment processor's underwriting team will review it. This process can take anywhere from a few days to a few weeks, depending on the processor and the complexity of your business. 
During this time, the underwriter will assess the risk associated with your business by reviewing your application and supporting documents. 
They'll look at factors like your business's financial health, processing history, the nature of your products, and your business plan. 
5. Set Up Your Merchant Account
Once your application is approved, you can set up your merchant account and integrate it with your online store. This process will vary depending on the payment processor and your e-commerce platform, but most processors will provide support to ensure a smooth setup.
6. Continuous Monitoring and Management
After your high-risk merchant account is up and running, continuously monitor your transaction patterns, chargeback ratios, and fraud alerts. 
Regularly reviewing these metrics and working with your payment processor to address any issues can help maintain the health of your merchant account and ensure a long-lasting relationship with your payment processor.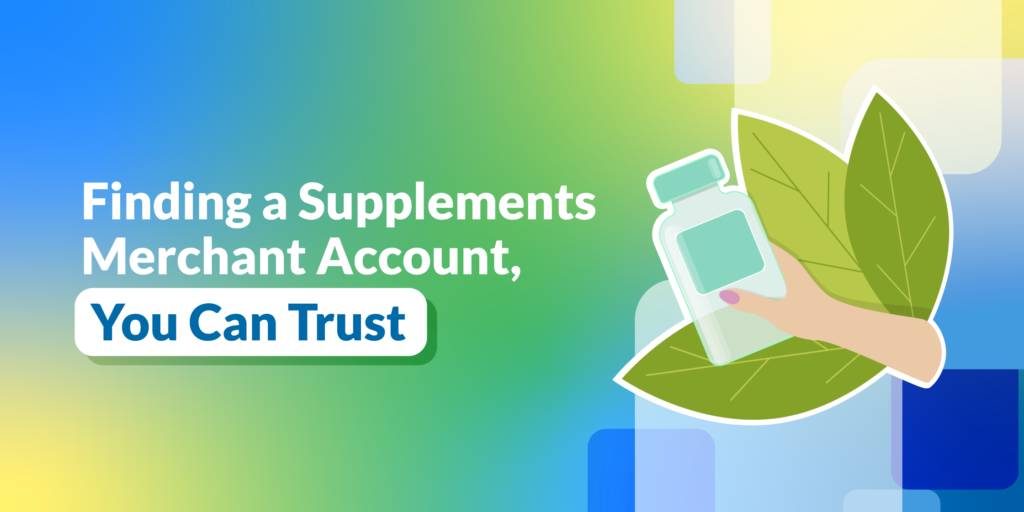 Finding a Supplements Merchant Account, You Can Trust
With the rapid expansion of the nutraceutical industry, businesses need a trusted and reliable merchant account to handle their payment processing needs. 
However, given the industry's classification as high-risk, finding the right partner can be challenging. 
Here are some key factors to consider when seeking a trustworthy supplements merchant account.
1. Expertise in High-Risk Industries
Look for a provider with specific expertise in the nutraceutical industry and other high-risk sectors. This expertise ensures they understand your business's unique challenges and have the tools and services to address them effectively.
2. Transparent Pricing
Transparent pricing is a must-have feature. A trustworthy provider will clearly outline all their fees, helping you avoid any hidden surprises.
3. Comprehensive Security Measures
Robust security measures are essential to protect your business and customers' data. Ensure the provider offers secure payment gateways and fraud detection systems and is PCI compliant.
4. High-Level Customer Support
A provider's level of customer support is a good indicator of their reliability. Look for a provider with 24/7 customer support and a reputation for prompt, helpful service.
5. Positive Reviews and References
Reviews and references from other businesses in the nutraceutical industry can provide valuable insights. Look for a provider with a track record of satisfied customers.
6. Tailored Payment Solutions
A trustworthy provider will offer tailored payment solutions to your business needs. This could include offering multiple payment options, supporting international transactions, and providing tools to manage and reduce chargebacks.
7. Efficient Application and Setup Process
A smooth application and setup process indicates a provider that values efficiency and customer experience. The provider should offer support and guidance throughout the application, underwriting, and setup process.
8. Scalability
As your business grows, your payment processing needs will evolve. A trustworthy provider will offer scalable solutions that can grow with your business.
Choosing a supplement merchant account provider is a significant decision that can greatly impact the success and growth of your business. Focusing on these key areas allows you to find a trustworthy provider and build long-term, beneficial partnership. 
Why Choose GETTRX for Nutraceutical Payment Processing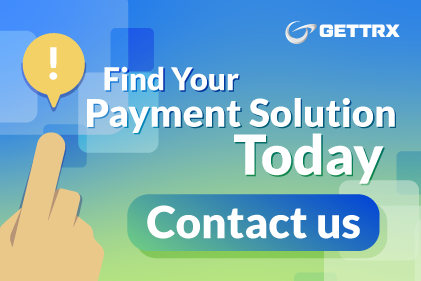 Final Thoughts
Being labeled high-risk is not a death sentence but a unique aspect of operating in the Nutra industry. 
It presents challenges, but with the right understanding and strategies, these challenges can be turned into opportunities for differentiation and growth. 
The vibrant Nutra industry, focusing on health and wellness, has a promising future, and companies that can navigate the high-risk landscape effectively will be well-positioned to capitalize on this potential.
Frequently Asked Questions (FAQs)
What does high-risk processing mean?
High-risk processing refers to payment processing for businesses considered high-risk due to factors such as industry reputation, higher-than-average chargeback rates, or operating in highly regulated markets.
What makes a merchant account high-risk?
A merchant account may be classified as high risk due to the nature of its industry (e.g., adult entertainment, nutraceuticals), the business's credit history, processing history, or the risk of significant chargebacks or fraud.
How can I manage chargebacks effectively?
Effective chargeback management involves preventive measures like clear customer communication, accurate product descriptions, and prompt customer service. Additionally, utilizing a payment processor like GETTRX that offers proactive chargeback alerts and assistance can be invaluable.
Are there alternatives to credit card processing for nutraceuticals?**
Yes, alternatives include digital wallets (like PayPal or Google Pay), direct bank transfers (ACH processing), or even cryptocurrencies. However, credit card processing is often the most customer-friendly and universally accepted payment method.