Quick Summary: This non-profit payment processing guide provides nonprofits with an overview and general guidance on organising and managing their payment processing activities. It covers topics such as nonprofit payment processing, its types and benefits, how to choose a processor, security and compliance best practices, and how nonprofits can find the best payment solution.
Online payment processing has become the most important thing for any organization, with philanthropists using it the most. As a nonprofit, if you want to collect online donations from your donors, selecting a payment processor that enables you to do so securely and affordably is essential.
While there are many general payment processors in the market, some dedicated payment processors work exclusively with nonprofits. So, to help you navigate the market of nonprofit payment processors and choose the right payment solution, we have compiled a nonprofit payment processing guide that covers everything in detail.

What is Nonprofit Payment Processing?

Payment processing for nonprofits, aka nonprofit donation solutions, refers to the system that facilitates online payments between a nonprofit organization and a donor. A nonprofit payment processor handles everything from accepting donations to buying merchandise, paying membership fees, or purchasing event tickets.
Want to know more about payment processing basics, like what is it, how it works, or what is the transaction workflow?
Important Nonprofit Payment Processing Terms
From collecting the donor's financial information to funding the nonprofit merchant account, various steps go into managing the online donation transactions. Most nonprofits are also cautious when buying new fundraising tools and look for a less-costly system.
Here are some important terms that explain how a nonprofit donation processing system works and how these terms can help your organization:
Payment Gateway: A payment gateway is a fraud prevention method that is practiced by payment processors. The gateways are used to protect the information of the donor's credit or debit card after the donation process. When a transaction is made, the donor's card information goes directly to the payment gateway. The gateway then protects the donor's information until it reaches the merchant account.
Payment Authorization: It is a process through which the payment processor verifies the donor's financial account and ensures if the payment amount is valid.
Merchant Account: The merchant account is just like a bank account that allows nonprofits to accept all online donations through credit or debit cards. The merchant account is set under a contract between the nonprofit and merchant-acquiring bank.
Why Do Nonprofits Need a Payment Processor?
Payment processors can help receive donations seamlessly and also quickly from potential donors. For many small nonprofits, payment processors can be a plus point as they can make themselves visible online and accept donations regardless of geographical barriers.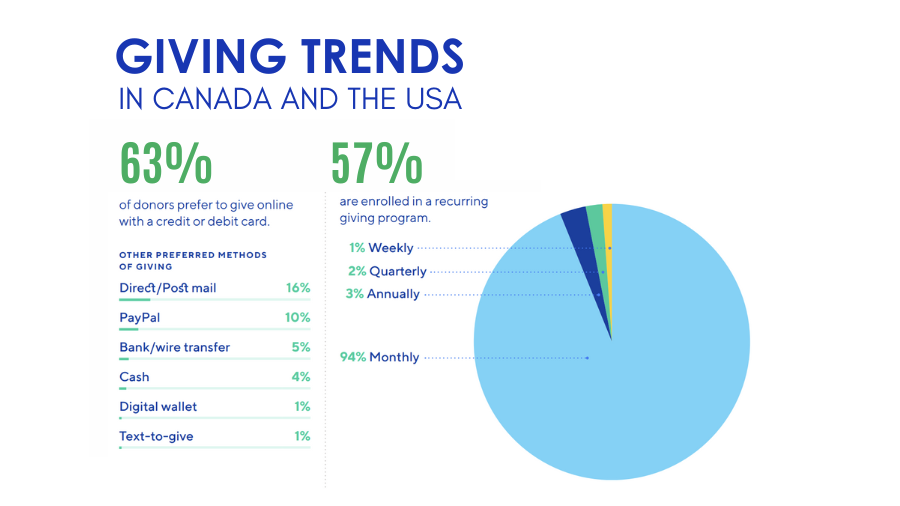 Using a nonprofit payment processor as a middleman helps you;
To Accept Online Donations: The most common reason why nonprofits look for online payment processors is to accept donations. With a payment processor, nonprofits can easily accept donations anytime. Some payment processors also allow nonprofits to accept international donations in different currencies.
To Collect Membership Fees: Many donors of nonprofit organizations show their support by joining a membership program. Most memberships have some kind of monthly or yearly fee associated with them. With a payment processor, your nonprofit's supporters will be able to easily pay their membership fee, without having the need to send payments via check or phone.
To Sell Online Merchandise: Some nonprofit organizations also have an online storefront to sell merchandise like t-shirts. A payment processor, therefore, makes it accessible for donors to buy merchandise directly online.
For Fundraising: When nonprofits host fundraising events, they need to accept fees and ticket payments from the attendees. With a payment processor, nonprofit organizations can quickly accept payments from online ticket sales.
How Does Payment Processing for Nonprofit Work?

Step 1: Donor Makes the Donation
The donor makes a donation of a certain amount using their credit/debit card.
Step 2: The Donor Information Goes to the Payment Gateway
Once the donor initiates the transaction, their donation goes to the payment gateway. The gateway ensures that the credit card is not fraudulent and that the donation is made from a human, not a robot. If the card gets rejected, the payment gateway returns the message to the nonprofit website to alert the donor.
If things go well, the payment processing goes to the next step.
Step 3: The Donation is Sent to the Merchant Account
After the donation is verified, the payment processor initiates the transfer process, and the donation goes from the issuing bank to the merchant account.
Step 4: Donor Information goes to the Database
When the donor donates, they submit certain information to your nonprofit. This information includes the name, address, phone number, and email address. This information should be stored in the donor's database, from which you can export it and upload it into your CRM system.
Step 5: This is the final stage. In this stage, the money gets deposited in the nonprofit's account.

What are the Different Types of Donation Methods Required for Payment Processing?
Not all donors are willing or able to donate in the same ways. When you begin the search for a nonprofit payment processing solution, be sure to opt for a service that facilitates the following essential donation methods.
1. Credit Card Payments: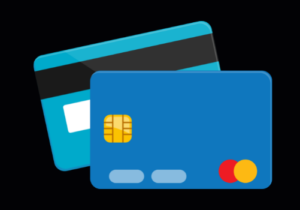 Credit card payment processing is more common than ACH payments. Nearly everyone has a credit card, and most people have used their cards to shop or donate online. It's easy to pull out a credit card and enter the numbers on a donation form.
There are a few payment processors who do not charge credit card fees from nonprofits. Many nonprofits offer both credit card and ACH payment options for ease and convenience. Donors can choose the option they're most comfortable with.
2. ACH Payments:
ACH payments are donations that are directly debited from a donor's bank account. An easy way to conceptualize these direct debit payments is to think of them as electronic checks.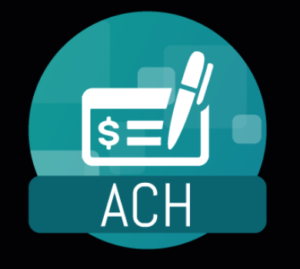 Instead of taking a fixed rate plus a percentage of each transaction (like credit card processing does), ACH only takes a flat fee. This happens because a direct ACH payment bypasses the lengthier process needed to verify and facilitate a credit card transaction, cutting costs like assessment fees out of the equation.
Donors can use ACH payment processing services to donate via their personal checking or savings accounts. Once the money is in your nonprofit's account, you don't have to worry about any chargeback fees or bounced checks.
3. Online Donation Form:
Irrespective of whether your donors begin their journey with a text-to-give message or a social media fundraising post, most donors will end up in the same place: your online donation form.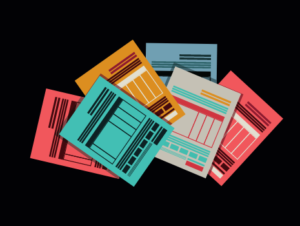 This is an essential part of your fundraising operations, and ensuring that this form is simple, easy, and secure, will ensure that donors actually finish submitting their donations. For example, a simple design will make your form easier and faster for donors to fill out.
Additionally, a secure donation form (or rather, a donation processing system) will help in creating an environment in which donors can donate without worrying about the safety of their data.
Being on the receiving end of payments fraud can lead to monetary losses and widespread reputational damage. While 69% of nonprofits think fraud is a significant risk to the nonprofit sector, almost 50% do not have best-practice protections.
To ensure your customer's trust, you must protect your incoming revenue, your organization, and your donors from data leaks. So, let's discuss the most common online credit card fraud and how you can prevent them.
Which are the Most Common Nonprofit Payment Processing Fraud Cases: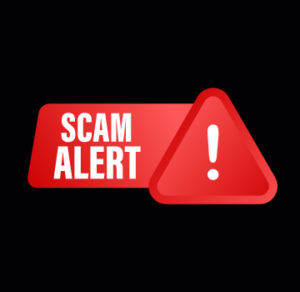 Just like for-profit companies, nonprofits are also at high risk of fraud. Handling people's confidential information can open your organization to being the most common target for scammers, identity thefts, and online hackers.
If stats are to be considered, around 68% of the total charitable donations in the U.S came from individual donors, with most of the payments made via credit or ACH debit cards. Nonprofits are also targeted because they often neglect the security measures that businesses often use.
Let's get into the most common fraud cases:
1. ACH Frauds:
ACH, an alternative option to credit card payments, allows donors to directly send money from their bank account. The ACH transactions are often preferred because of their:
Minimum Overhead: As compared to credit card payments, there is a lower fee associated with ACH payments. Unlike a credit card, where donors are charged a flat fee and some percentage of transactions, with ACH, there's only a flat fee.
Convenient: With ACH, all you need is someone's bank account and routing number.
Simple Recurring Donations:  ACH payments are very easy to set up, making it one of the easiest ways to set up recurring donations.
How ACH Fraud Occurs: The fraudster can easily steal the bank account and routing number through database hacking or phishing. This is how the process takes place:
First, the scammer makes a large donation using the stolen bank account and routing number.
Then they contact the nonprofit organization and claim that the donation was an error. For instance, they may say that they wanted to donate $50 but accidentally wrote $500.
After claiming the amount, they request a refund via check or credit card.
2. Donation Form Frauds:
Scammers often use online donation forms to check stolen credit card numbers. Just like the ACH fraud, the donation form fraud includes requesting refunds for the false or inappropriate donations made by the hacker. This fraud occurs like this:
The scammer uses the donation form to validate the card number which they had stolen. For this, they might make various small donations through different cards; this process is called card tumbling.
Next, they make false donations and request a refund in the same way as ACH transactions.
What makes donation fraud different from ACH is that it is easy to spot before happening, and you can prevent your organization's reputation and donor's money by watching out for the odd signs.
Methods to Prevent Nonprofit Payment Frauds:
Since nonprofits are the major target of scammers, this doesn't mean you cannot prevent fraud from happening. Here are a few measures you can take:
1. Being Cautious About Phishing Emails:
Emails asking to click links or attachments can be used by scammers to install malware to get access to confidential information. Therefore to minimize the risk, you must:
Carefully review mails and email addresses for errors
Not click on the links or attachment
Check the authenticity of the sender and the mail.
2. Monitoring the Merchant Account:
To detect any type of donation fraud, you must keep a check on the multiple donations with small amounts. These donations are made by using the same number for different card numbers. So to protect your nonprofit, you must ask for a minimum donation amount and the CVV2. You can even install Captcha in your donation form.
3. Ensuring the Authenticity of the Card Holder:
Most credit card scammers do not have physical access to the cards. Instead, they only gain access to the card number and barely know the cardholder. Therefore, you can check the fraudulent activity by asking for a CVV2 number or checking an AVS to ensure the cardholder's authenticity. You can also verify through BIN/IP address or via two-factor authentication.
Nonprofits are uniquely vulnerable to online fraud, and your payment processor should be aware of the threats your organization faces.
Difference Between ACH Payments and Credit Card Payments
Credit Card Payments: Donors who pay via credit card can affect your nonprofit as they spend more on impulse than the donors who donate through cash.
ACH Debit Payments: Automated Clearing House payments are directly made from the donor's bank account. These are electronic checks that people use to make donations and purchases. These payments account for half of the non-cash payments and also help in minimizing the credit card transaction fees.
Benefits of a Great Nonprofit Payment Processing Solution
Safe Processing of Donations: One of the most significant benefits of having a great nonprofit payment processor is that your donations will process securely. With the payment processor, you can keep your donor's information safe and secure, thereby minimizing the risk of security breaches.
You get Donor's Information: With a payment processor, nonprofits have the opportunity to get more of the donor's information. The more you know about your donor, the more prepared you will be when you ask them for donations.
Get Access to Fundraising Features: Some payment processing companies offer a wide suite of fundraising options for their nonprofit clients. So, look for different fundraising capabilities that come with a payment processing provider.
Retain More Donors: With secure payment processing, you can attract more donors and retain the old ones. This will boost the donor retention rate and will be effective for your fundraising efforts.
No Processing Fee: There are several types of payment processor charges and fees (recurring, per-transaction fees, and incidental fees). Using a payment processor that is completely free and transparent can make a huge financial impact on your nonprofit organization. GETTRX Cauzing is free by providing the donors the option to cover a small per-transaction fee with their donation. (No hidden fees, no platform fee, & no processing fees).
Which Payment Processing Tool is Best for Nonprofits?
There are several nonprofit payment processing options available in the market, and each of them has its advantages, unique features, and limitations. You can find a comprehensive list of the most popular options below:
| | | | | |
| --- | --- | --- | --- | --- |
| Payment Processor | Contract/ Monthly Fee | Main Benefit | Payout Time | Fees per Transaction |
| Cauzing by GETTRX | None/$0 | No platform fee, Donor paid fees, Customized donation forms, Donation analytics, Accept credit card donations hassle-free | Daily | 0% |
| Bloomerang Payments | None/$0 | Dynamic donation button, Online giving pages and forms, Crowdfunding tools | Daily, two-day delay | 2.9% + $0.30 |
| Donorbox | None/$0 | Customized donate buttons, Fundraising pages, Crowdfunding | 2-3 business days | 1.5% + processing fee |
| PayPal | None/$0–$30 | Donate button, Customized donate button, Accept recurring donations | 2-3 business days | 2.9% + $0.30 |
| Square | None/$0 | No chargeback fee, Includes CRM tools | 1-2 business days | 2.6% + $0.10 |
| CharityEngine | Custom quote | – | 0-5 business days | $25/month + $0.10 processing |
| GoFundMe Charity | None/$0 | – | 2–5 business days | From 1.9% + 30 cents |
How to Choose a Nonprofit Payment Processor?
Choosing the best payment processor for your nonprofit is a very important task, as it will allow you to collect donations and other payments securely and conveniently. So, whether you are looking for the first time or considering a new payment processor, here's the compiled list of things you must look into:
1. Look for Hidden Charges and Fees:
While it can be difficult to keep a record of all the additional charges and fees that come with the basic processing rates, you must ask about everything before investing.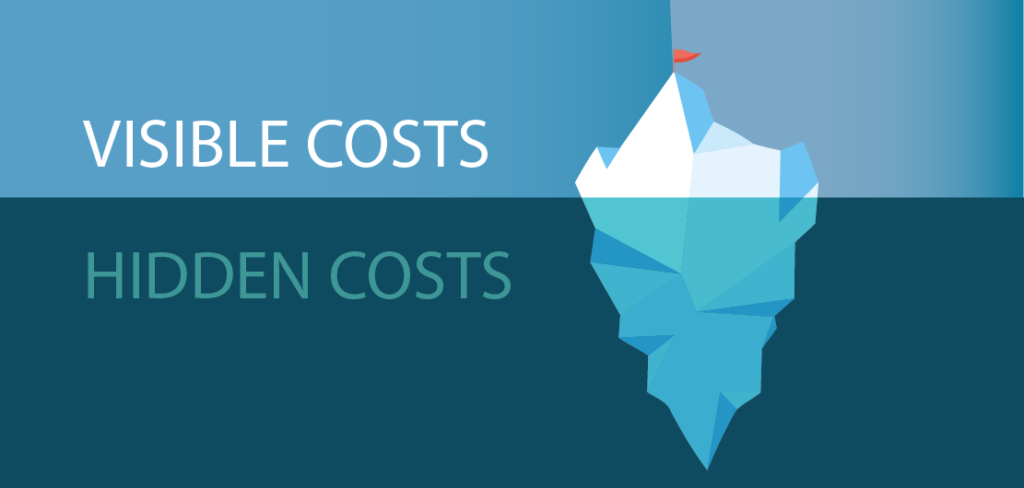 Even if the basic rate seems to be low, the real price could be expensive. So, make sure you ask about all the implementations, platform fees, processing fees, and additional fees before you sign a contract.
2. Choose a Processor that Accepts all Types of Payments (Credit and Debit):
Some payment processors limit nonprofits to accept payments from credit cards or other modes of payment. So, keep a check on this as well. Sometimes the donors are more comfortable donating through bank accounts, while others want to use credit cards to donate.
3. Pick a Processor that Specifically Works with Nonprofits:
If nonprofit expertise is what you value the most in payment processing, choosing a payment processor that specifically works with nonprofit clients would be the best solution. A dedicated person will understand the unique challenges that charities face with fundraising and can also work on all the backend financial processes.
Also, payment processors that work in for-profit organizations may have a difficult sign-up process for nonprofits, which can be time-consuming. So, look out for someone who works with nonprofits, has experience with nonprofit clients, and knows everything beforehand.
4. Check Out the Policies:
Established payment processors often change their policies without paying any attention to their nonprofit or other small business clients. So, make sure you do some preliminary research, check all the companies' policies and history, and go through their previous client experience to ensure that your processes adhere to your organization's needs.
5. Choose a Processor that Integrates with Your Existing Fundraising Software:
Often fundraising software relies on payment processing in some or another way, so make sure you choose someone who integrates with your existing software. It should align with your CRM, online donation form, membership software, and another peer-to-peer platform.
If your payment processor doesn't have an integration option, you may end up manually putting all the data. Also, this may increase the chance of having more human errors.
6. Look for Someone Who Accepts Multiple Currencies:
Nonprofit organizations often fundraise not just for their own country, but also for neighboring countries. If you are one of them, choose a payment processor that can handle your international donations and currencies.
This also means that you don't have to depend upon direct mail donations that come across borders and may get lost. This will be an added advantage to your organization as your international supporters will get an easy way to donate to your organization.
7. Choose a Processor that Provides other Fundraising Software:
If your nonprofit organization has just started out, you may need fundraising software or different fundraising tools to help you get started. Having a processor with additional fundraising capabilities will help with the set-up of donation forms, and you can start accepting donations without going to various vendors for different services.
8. Ask About the Payouts for Credit Card and ACH Debit Transactions:
Asking about when your organization will get the money that your supporters have donated may keep you stress-free. This will also give an assurance that the money is safe and the payments will be made on a set time/date.
Also, because of the various processes and checks that happen during online transactions, it can take at least 24 hours to a few working days for funds to get into the nonprofit's account. While the process is normal, knowing the pre-scheduled time makes it easier for your organization to answer donors who may ask about their contributions.
9. Pick Someone Who Allows Donations as Soon as You Create Your Account:
Nonprofits often don't have weeks or months to work with fundraising software or with any processor. However, they need to be up and working so that they don't miss any donations from their supporters. This means, choosing a payment processor that takes weeks to set up may be problematic for your nonprofit. Instead, look for a processor who allows your nonprofit to easily and quickly start bringing in donations. A simple setup processor can also indicate how a processor will handle future donations.
10. Choose Someone Who Adheres to the PCI DSS:
Choosing someone who adheres to the Payment Card Industry's Data Security Standards (PCI DSS) means that your nonprofit ensures safe donor payments. This also means that your supporter's money is less likely at risk for data breaches and security.
Without PCI DSS, your nonprofit will put your donor's information and the organization's data at high risk. Additionally, your organization may face fines for non-compliance.
Qn 1: What is Payment Processing?
Payment processing is all about authenticating, approving, and transferring funds in a payment transaction. This is done by providing sales transaction data from a merchant to the acquiring bank, to the financial institution, or from a financial institution to a merchant.
Qn 2: How Payment Processing Works in 5 Easy Steps?
Set up the merchant account with a trusted payment processing company.
The customer will then pay for the goods and services.
If the payment is done digitally, the financial information is encrypted and transmitted for authorization.
The sale is approved or declined.
Then, funds are released to the merchant.
Qn 3: Can you Use a Credit Card to Make a Donation?
You can do donate to charity by using your credit card. Just make sure that your charity get full value. Also, If you're a regular donor to a charity, using a credit card to make your donations can be safer and more convenient than using a debit card or a check.
Qn 4: Do Nonprofits Pay Credit Card Processing Fees?
Yes, some nonprofits may have to pay transaction or processing fees, if they accept payments through credit cards (online or in-person). However, the fee may vary according to the payment processor and credit card, but it usually ranges from 2-5% per transaction. Some payment processors offer discounted rates or don't charge any transaction fees to nonprofits with proof of 501(c)(3) status;, so ask your payment processor about this.
Qn 5: How do Nonprofits Pay for Services?
Nonprofits get revenue from grants, memberships, and donations. Some revenue may also come from selling branded merchandise from which they pay for their expenses.
Qn 6: How do Nonprofits Accept Credit Cards?
Nonprofits accept credit card payment either through a third-party payment processor, through a merchant account, or through the software that also processes the payment.
Qn 7: Which is the Best Payment Processing Tool for Nonprofits?
Having a donation processing that allows you to process transactions securely, conveniently, and affordably is crucial. With GETTRX as a payment processor and its donation platform, Cauzing, you can be assured that your donations and payments from your supporters are safe and will be transferred securely.
Qn 8: What Payment Processing Security Features do you Need?
Encryption: This will help encrypt your data through a series of virtual connections and will ensure that the donor's information is safe and secure.
PCI compliance: By following the PCI Standards for data storage, transmission, and processing, a payment processor can have better prevention from fraud.
For more information on Payments for Non Profits, check out these resources: Non Profit 501 (c) (3) Status. Is Your Organization Tax-Exempt?

Editor's Note: This blog entry was originally published on Jul 11, 2022 and is updated on Dec 29, 2022.